1,000 Bonus Points for New Members!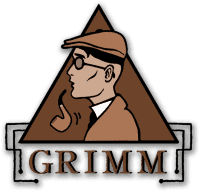 In the year 2075, The Snow Queen and her army of wolves crossed the borderlands between Earth & Fairy Tales and plunged Melbourne into an endless wintry abyss.
Grimm, the secret agency protecting the borders, were overrun with the majority of their best agents frozen in the line of duty.
News of the breach quickly spread and a few surviving back office staff activated the time portal, shifting their Head Quarters back to the year 2020.
It is unknown whether this was a deliberate act, some suspect that they were simply trying to turn on the heating, but nevertheless they are here – and they DO need your help to prevent this future path from happening.
Have you got what it takes to stop the Snow Queen?
"Can you Stop The Snow Queen?"
Click on any game below to read more, find out availability and proceed to bookings.